M103A1
Aug 14, 2014 10:44:20 GMT -7
Post by Robert on Aug 14, 2014 10:44:20 GMT -7
The Heavy Tank M103 served the United States Army and the US Marines from 1957 thru 1974. The turret of the M103 was larger than that of the M48, to make room for the 120 mm gun and the two loaders assigned to it, in addition to the gunner and the commander. Until the development of the M1 Abrams in the mid-1970s, it was the heaviest and most heavily armed tank in US service. It was the last U.S. tank to have the "heavy tank" designation. The later tanks used the Main battle tank nomenclature.
The M103A1 was a rebuild program started in 1959. It incorporated a new sight (Steroscopic T52) and T33 ballistic computer, removed one coaxial machine gun, changed the turret electric traverse and added a turret basket.
This is the new Dragon Black Label kit built as a tank that was assigned to E company, 34th Armor, 24th infantry Division, Germany. Don't get too hung up on the placement of the turret markings or the size of the stars. They changed during the life of the tank.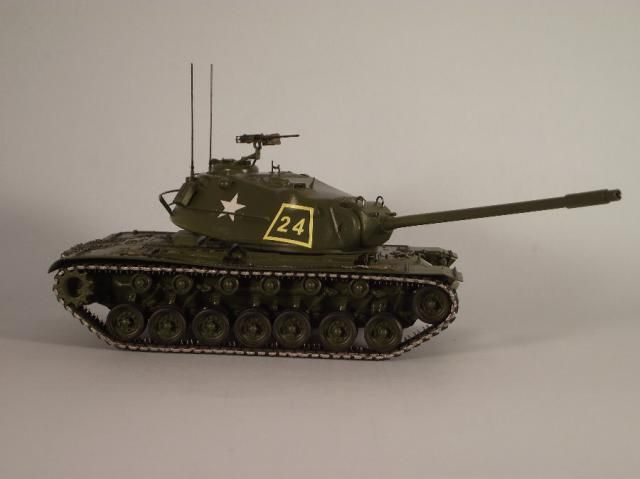 And yes, during this era semi-gloss olive drab was appropriate.