Post by Robert on Mar 29, 2014 11:18:54 GMT -7
The Lonestar is a retro design very reminiscent of the 1938 International Harvester pickup truck. This is the Moebius issue kit. It is great! The fit and engineering are excellent. My only complaint is that IMHO the instructions are very poor. I suggest you go to the Revell web site and download a copy of their instructions. It is the same kit, just different decals.
This is similar height of the Skyrise version of the sleeper. If you leave the top (black) fairing off, it is the Highrise version.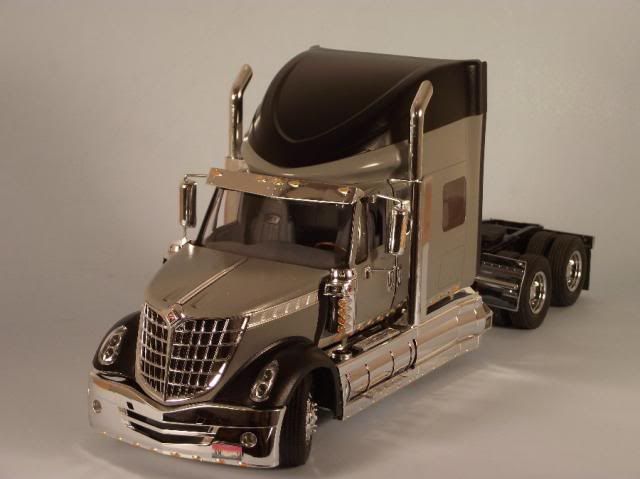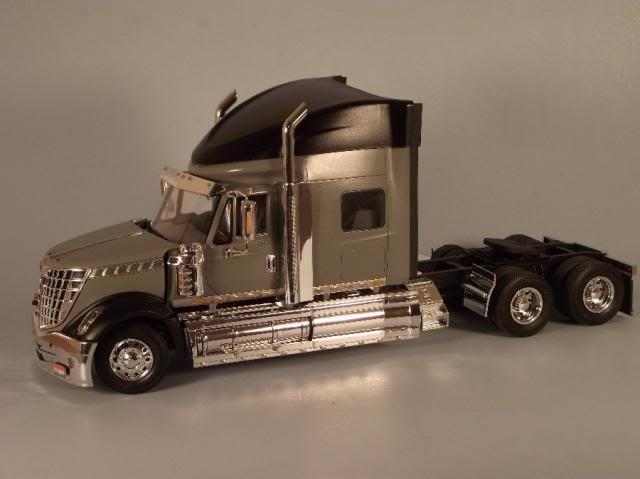 The air hoses and electrical cable were made from 30 gauge colored wire with resin glad hands for the air hoses.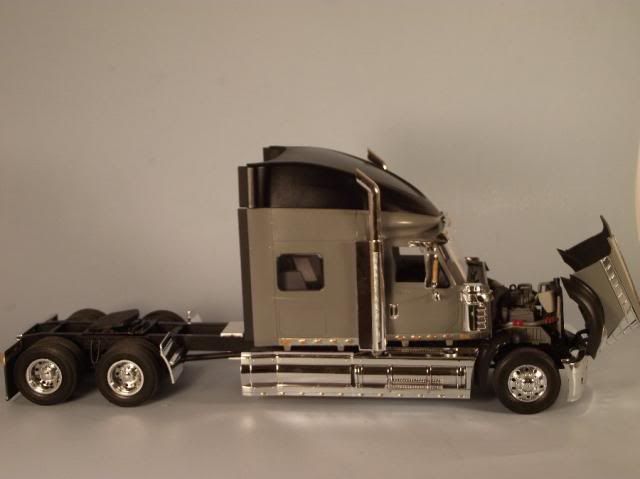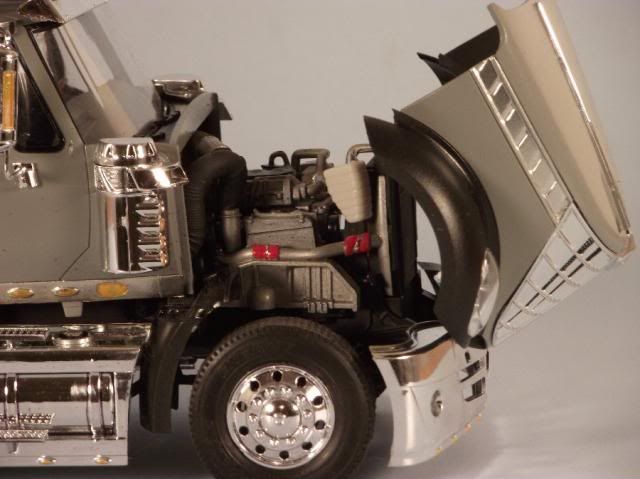 Helpful hint 1 ....when you build the chassis, just glue one side of the front axle to the spring, leave the other loose and do your spray painting. After the chassis is painted install the painted engine and glue the other side of the axle in place. That will save you a lot of fitting and possible damage.
Helpful hint 2 ....use epoxy to glue the cab floor to the frame. There is not a lot of attachment surface on the kit mounts, the cab is heavy. I can see someone picking the truck up by the cab and having the frame fall away at the worst possible moment.
Helpful hint 3 ....wash everything well and polish the chrome before you begin building. This kit has a lot of mold release agent on it.