F-111A
Sept 23, 2013 8:23:54 GMT -7
Post by Robert on Sept 23, 2013 8:23:54 GMT -7
I always wanted to build more of these. They were a sleek bomber that had new technologies for production aircraft, including variable-sweep wings, afterburning turbofan engines, and automated terrain-following radar for low-level, high-speed flight. It just seemed so awesome. Now it is so outdated, but I still like the looks of it. The Camo on this one is not 100% correct, I didn't have the internet years ago when it was built.
This aircraft is marked to represent one of the 429th Tactical Fighter Wing, Takhli, Thailand, in 1972.
"67-074 was known as " Little orphan Annie " because it couldn't keep a crew chief for more then a week. Every time someone got their name painted on the nose gear door as the crew chief, he would get orders to some other base, or get in trouble and get kicked out of the USAF... In one case, the new crew chief got killed in a car accident ... Nobody wanted that one as their own.." (quote from;
www.f-111.net/t_no_A.htm)
AMARC 19 July 1991.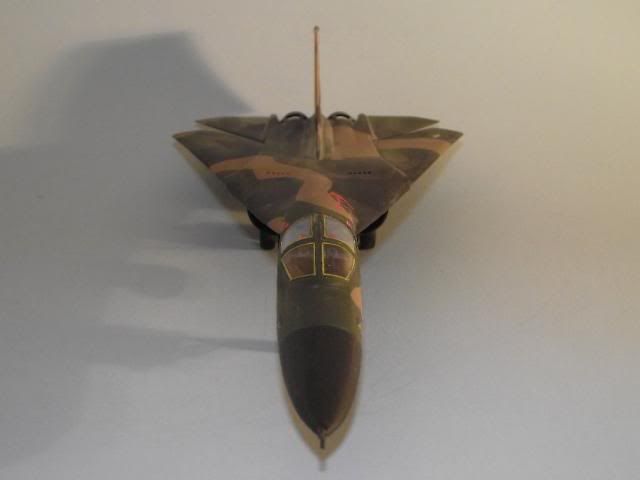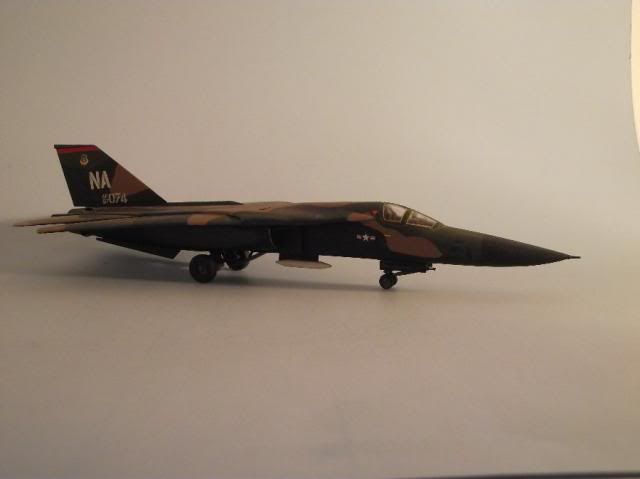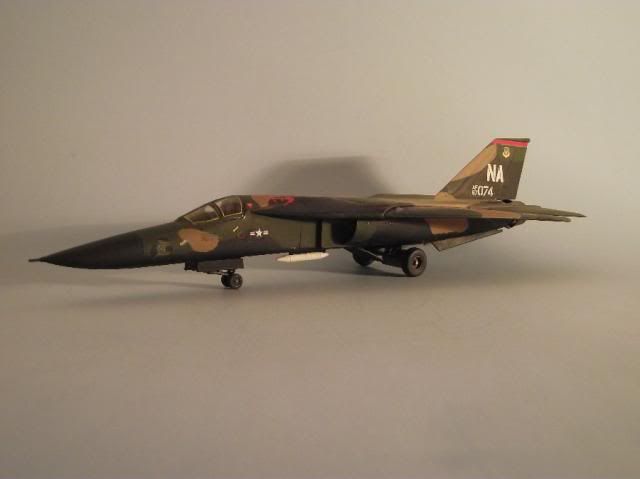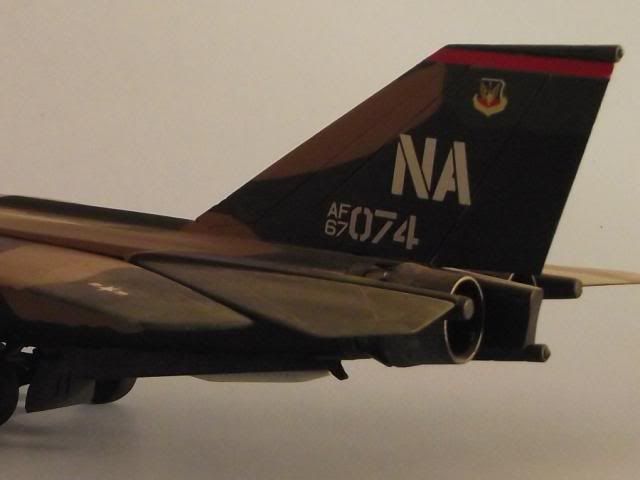 Here is the F-111B parked next to the F-111A, so you can see the differences in the wing length and the nose.